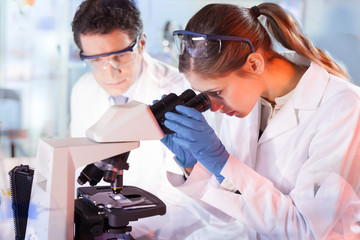 Laying the groundwork for a research environment that promotes diversity
The Office of Diversity Promotion was established on December 1, 2016.
Research funding was provided as a form of support for researchers returning to work after an extended leave of absence
Nursing care support guidebook compiled on available programs and services.
Survey on major life event support needs of women researchers at the Yokohama and Kobe branches made with a questionnaire and interviews.
"RIKEN Long Term Care Guidebook" published (Japanese/English)
Enhancing the research capabilities of women
Research funding was provided as a form of support to outstanding women researchers
Support was provided to women researchers in the form of payment for the editing of papers to be submitted to international academic journals.
Survey on research support needs of women researchers at the Yokohama and Kobe branches made with a questionnaire and interviews.
"RIKEN female researchers at the forefront of science 2016 –striving for diversity in the research environment- (Introducing Role Models)" published (English)
Hiring and appointment of women to high-level management positions
Deliberations are currently underway, based on objective data analyses, with the objective of setting numerical targets by field, position, and rank for the hire and promotion of women researchers.
A kick-off symposium on "Promoting Diversity for Maximizing Research Outcomes" was held to mark the opening of the Office of Diversity Promotion. (February 23, 2017)
A booklet was compiled introducing role models of women researchers.
Two e-learning program contents on diversity in the workplace were created for management and general personnel.